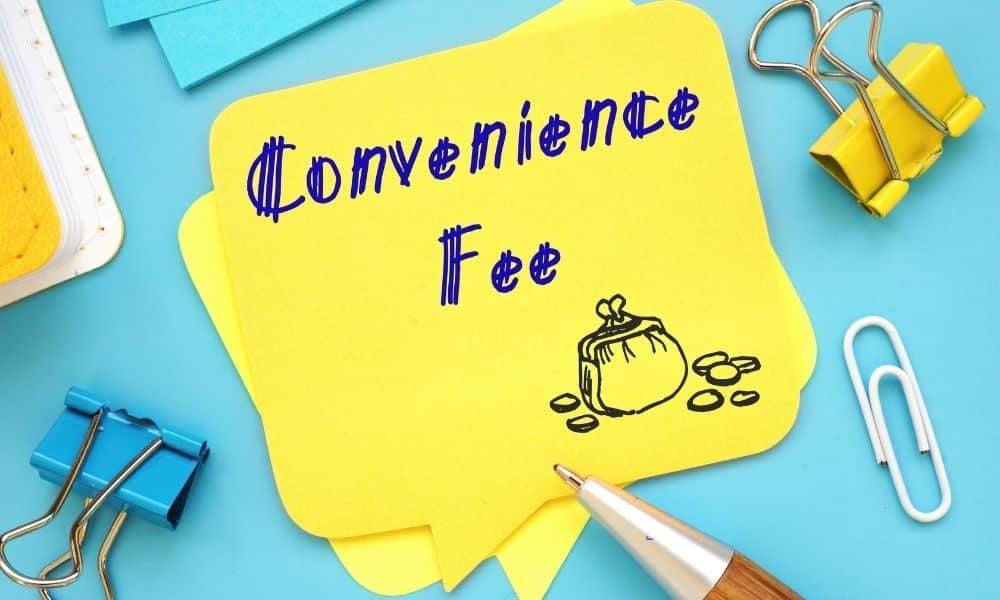 Using a credit card comes with its advantages and disadvantages. On the one hand, you can earn rewards through purchases at shops and retailers of your choice. But, on the other hand, merchants may charge surcharges to your card or require minimum purchase requirements.
While some merchants engage in the practice, the real question is, is it illegal to charge conveniences to your customers? To learn more, continue reading below.
What Are Convenience Fees?
A convenience fee is a fee charged by a merchant or seller when the consumer pays with a form of electronic payment, like a credit card. Sellers consider this payment form different from standard alternatives like cash, check, and Automated Clearing House transfer (ACH).
Convenience fees range between a fixed dollar amount to a specific percentage of the transaction amount. Rates can vary between two and three percent of the total transaction.
Payments where convenience fees are most standard are property tax payments, mortgage payments, taxes, and college tuition. Merchants must disclose these fees to consumers before accepting the form of payment.
Should Businesses Impose Fees on Customers?
Certain states allow credit card surcharges; however, business owners should consider the perks and drawbacks before imposing them. Many sellers incorporate credit card surcharges to make up for racked expenses in credit card processing.
It's vital to note that consumers may frown upon these extra fees, especially if your business is the only location in the area engaging in the practice. Charging convenience fees could turn into a potential profit loss in the long run since you run the risk of turning some customers away.
Is There Anything Else To Know About Surcharges?
Luckily, there are limits to the surcharges that merchants impose on consumers. Sellers cannot charge most than four percent of the transaction, no matter the amount. Surcharges do not apply to debit and prepaid card purchases.
So, is it illegal to charge convenience fees to your customers? In short, yes and no. Convenience fees are legal in most states except Colorado, Connecticut, Kansas, Maine, and Massachusetts. In all other states, the charges must be made aware to the consumer at the point of sale and on the receipt.
Created in 1989, Electronic Transfer is a leader in non-cash transactions. As a high-risk merchant account provider, we offer a secure gateway in credit card processing and are confident in our services being right for you.