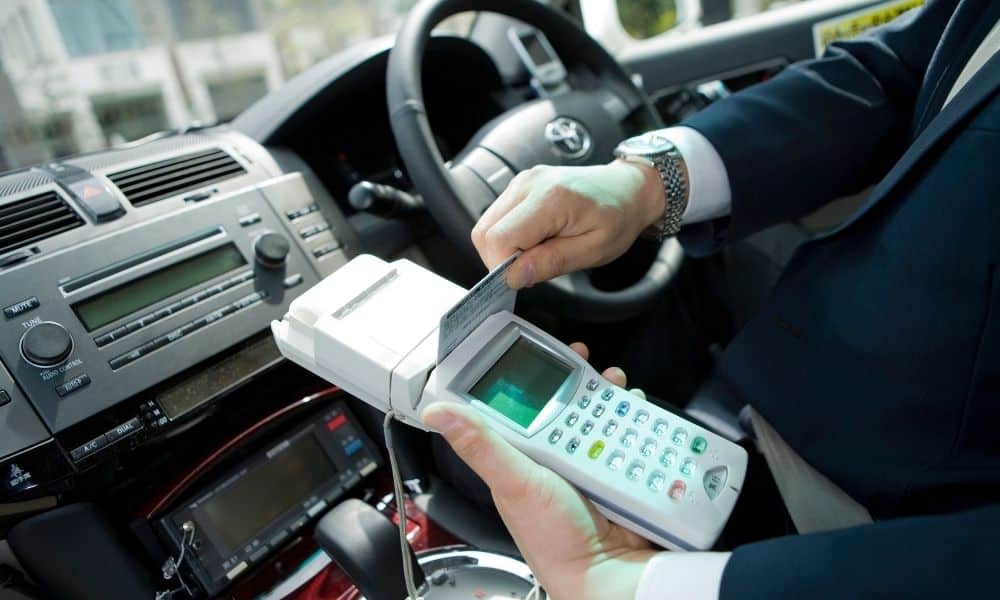 As the world becomes more digital, people expect to pay for goods and services electronically, either with their phones or cards. While drivers used to run their cabs exclusively on paper payments such as cash and checks, the world is evolving away from those options. If you want to cater to your clients, you need to find a way to accept card payments. This is what to consider when adding credit card machines to cabs.
Processing Fees
The first thing most taxi workers think about regarding credit card payments is the fees. Since credit card processing fees do not pass to customers, that puts the toll of the fee on the driver, who loses part of their income from that ride to the fee. When a ride is short, or they're in an area that doesn't allow minimum fare, some rides paid by credit cards are basically worthless to the driver. Finding a processor that doesn't charge high fees is essential when considering offering card payments to customers.
Customer Service
Another potential obstacle in accepting cards is the additional work involved. If a driver has a question or concern about the merchant account behind those payments, they would want to get help as soon as possible, not end up on hold or being shuffled through endless voicemails. Choosing a processor with helpful people-powered customer service will make a big difference in whether there is an additional workload or not.
Receipt Options
Receipts are a customer service option that drivers can offer clients who use cards. Credit card users often like to have records of their purchases, so being able to email a receipt after a ride quickly will allow for this record without wasting paper. Clients will appreciate this forward-thinking customer service previously unavailable in cabs.
Security and Encryption
In addition to offering receipts, credit card payments are also more secure, something both clients and drivers appreciate. If the card reader is encrypted, the payments are safe. Drivers should look for an encrypted payment option that doesn't save card information on their phone if using a phone attachment for payment processing, as this is less secure.
Improved Cash Flow
Accepting credit cards enables more cash flow since many people make impulse purchases with their cards. Knowing that a quick swipe of their card or tap of their phone will save them a walk, many potential riders will impulsively choose the latter and generate more business. Searching for cash in wallets and purses impedes that flow.
Now that you know what to consider when adding credit card machines to cabs, you can make the best decision for your driving experience. If this article has piqued your interest in taxi card payment systems, continue to do research to find the best option for your business. Electronic Transfer is happy to offer a payment system that meets all these considerations and will be happy to help you decide.