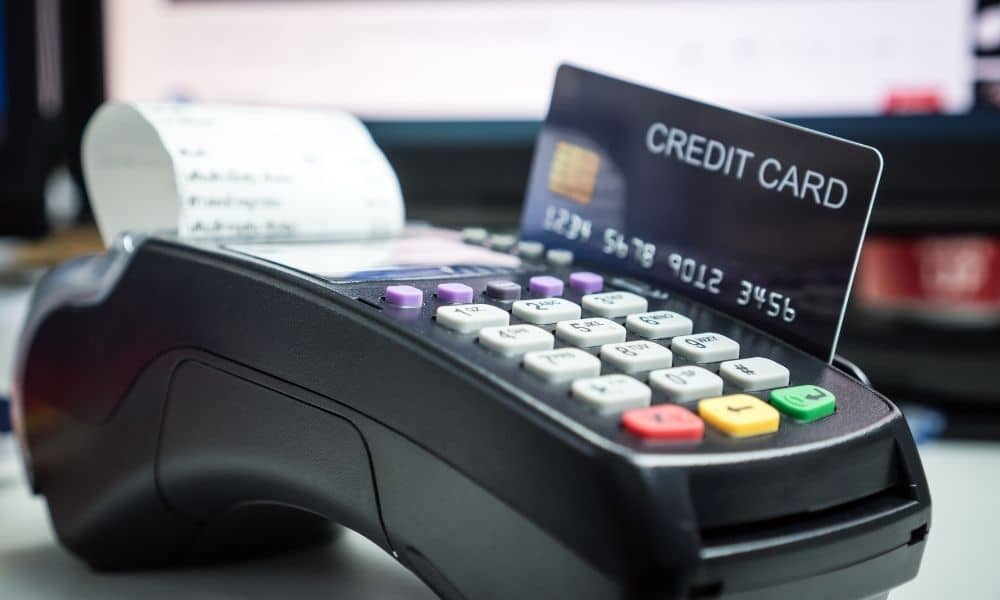 It isn't easy being a merchant that supports the sale of second amendment goods. There are a lot of obstacles that one needs to go through in order to start dealing in these products to begin with. In addition, you then have to deal with some companies stigmatizing your practices. Take something such as finding the right merchant services for credit card processing. Many of the larger companies that businesses often use for these services won't take on a client that sells second amendment-related products such as firearms and ammunition.
That's why it's so important to find the right FFL-friendly services for your business. The problem is that it isn't always easy to tell who is on your side and who will take care of your needs. That's why we have a few tips for choosing the best FFL merchant services. We want you to know that you're getting the attention your business needs to succeed. If you look for some of these traits in your FFL merchant services, you'll have a much better experience with your provider.
Find One That Focuses on Customer Service
You need to know that your merchant services provider has your best interest at heart. While this may seem obvious, it really is one of the most important things to look for in a provider. We put it up near the top of this list because a company that provides everything else but doesn't emphasize customer service isn't going to be worth your time. Knowing that you can trust your merchant services provider to have your back when you need their support lifts a huge weight off your shoulders. You need to know that your provider will be able to support you no matter what your problem may be should any issues arise.
Flexibility Is a Key Component
Being flexible and adaptable is an important trait for any business to have, but it's even more crucial for an FFL merchant services provider. Goods that require an FFL to buy and sell are part of a fairly volatile market that can change on a whim. Prices change often, and rules and regulations are constantly in flux. A provider that can't keep up with these changes won't be able to support your business to the best of their ability. If you can't trust your merchant services provider to go with the flow when they need to, you're liable to be left in the dust as the industry changes and competitors change along with it.
Strong 2nd Amendment Support
One of the best tips for choosing the best FFL merchant services we can give to you is to make sure that your provider actually cares about supporting second amendment rights. If your business revolves around second amendment-related products, you don't want a merchant services provider that has conflicting beliefs. This can lead to a lot of tension between you and your provider when certain issues arise. FFL merchant services are best found in companies that support the second amendment without fail. If you get the feeling that a provider only provides FFL merchant services to get more clients without actually supporting the second amendment, you're better off looking somewhere else.
Focus on Transparency
Surprises are never fun to deal with when you're trying to get a business off the ground. They can be even more disastrous when you work with sensitive goods that have a lot of baggage behind them. An FFL merchant services provider that doesn't communicate well or that doesn't clearly state their goals and intentions is one that you don't want to waste time on. Being transparent about their practices, as well as what they're working to improve on, shows that the provider takes themselves seriously. Being transparent isn't always easy, but the best providers make it a priority for every client.
In-Person and Online Sales Options
You can't get very far nowadays by only providing in-person options for buying products. So many more sales are done online now that it doesn't make sense to hamstring your business by not providing an online component. Not all merchant services providers offer online sales options as well as point-of-sale options. If you want to expand your business as much as possible, online sales are a must. A provider that can seamlessly offer both kinds of sales is the provider that will be able to put you on the right path.
Competitive Pricing Options
Providing FFL credit card processing is what we specialize in here at Electronic Transfer. We also pride ourselves in offering competitive pricing options for all of our clients. As important as pricing options are, the key thing to remember is that they only make a big difference when you can find a provider that also gives you the customer service you need. As an FFL business, you need to know that you can rely on your merchant services provider to continue to offer affordable services even in a volatile market.
Check the Better Business Bureau
For many merchant services providers, the Better Business Bureau keeps a close eye on them to ensure that they are on the up and up. If you ever have any doubts about which provider to check out, looking at their Better Business Bureau rating can give you a better idea. However, it's a good idea to check the rating no matter what before making the final decision. Better Business Bureau ratings can give you a much better idea of what it's like to work with a provider before you have to invest any money in them.
Look for an Emphasis on Security
It should go without saying, but a provider that doesn't emphasize your transaction security isn't one that you can rely on. For an FFL-based business, secure transactions are even more important. Fraud is a very real threat to FFL businesses, and the right merchant services provider will understand and recognize the unique challenges that these businesses face.
Electronic Transfer knows that being an FFL dealer isn't a walk in the park. That's why we do everything we can to provide the best merchant services for our clients. If you are in need of these services from a qualified and trustworthy provider, Electronic Transfer has your back.