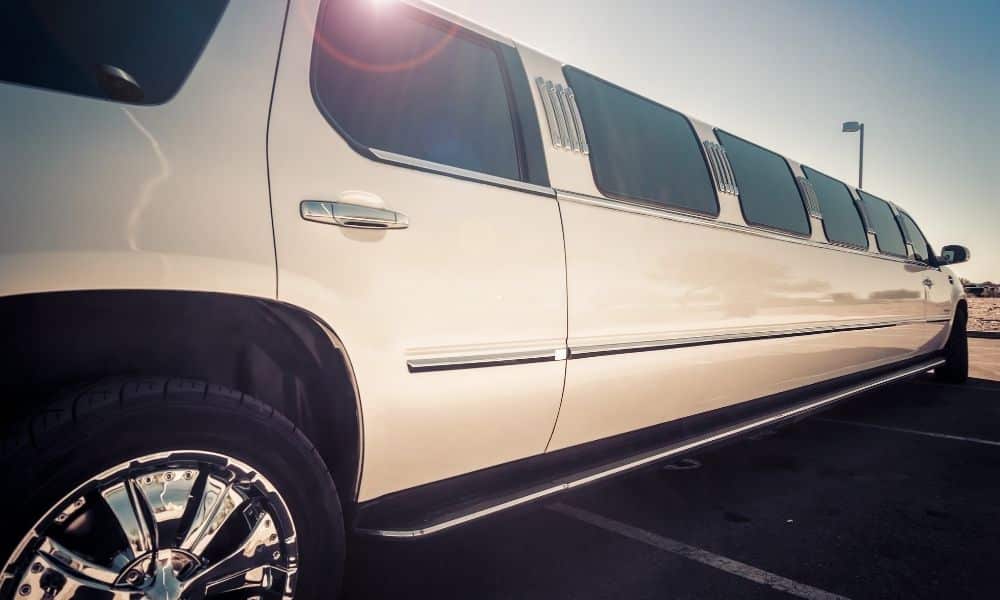 Many of us have heard time and time again that cash is the king. No matter what else comes along, cold hard cash is still the best thing you can get for goods or services rendered, right? Nowadays, that notion is fading quickly. As more and more businesses change their practices to rely ever more on digital transactions, cash is very much no longer the king of money. Digital transactions continue to grow, while people now carry far less cash on them as they go about their day. If you're in the limousine or transportation business, why is this change in culture so important to you?
With times changing as quickly as they are, companies that process debit and credit card payments won't be able to survive for very long. Too many competitors will start to offer this far more convenient method of payment. So, if you have a limo business that you're trying to support, what's the best decision for you to make? The process of utilizing digital transactions can seem daunting, especially in an industry such as limo transportation, but we'll show you how to add credit card processing to your limo business and why it will be a good idea in the long run.
What You Need To Add Credit Card Processing
Thankfully, adding credit card processing to your limo business won't completely throw everything off. You already have an account that you deposit money into for transactions; all you need to do is get the right equipment and connect it to your business's bank account. How exactly do you do that? That's where we here at Electronic Transfer come in. Your choice of credit card processing company is a lot like choosing another business partner, and we take that idea very seriously. We want to make the transition as simple as possible for you.
You'll need to choose how you want to take credit cards for your limo business. There are a few different methods you can choose from. Standalone card readers are a decent choice, but they can be a little bit of a clunkier option for a limousine business. Credit card scanners that plug into smart devices can be a great alternative as they offer a simple way to process credit cards without taking up too much extra space.
Why Should You Add Credit Card Processing?
If you're still unsure about adding credit card processing to your limousine business, the best thing to do is to look at the facts of why businesses use them in the first place. We know that the transition can seem a little daunting, but the benefits far outweigh any extra effort that goes into setting up credit card transactions for your business. Here are some of the biggest and most impactful benefits of adding credit card processing as an option for your limousines.
Customer Ease of Use
At the end of the day, a big part of this transition is making the entire process easier on your customers. Since many people don't carry a lot of cash around anymore, credit card transactions are simply the easiest way to pay. No need to fumble around in their wallets for the right bills; just a quick swipe and everything gets taken care of.
Secure Transactions
You never know when someone will make a mistake counting out money or change. With credit card processing services, the chances of that kind of human error happening are far less likely. All transactions made with credit are also encrypted, protecting both parties from losing any important information.
Expansion of Customer Base
You only end up hamstringing yourself if you can't accommodate a large portion of your possible customer base. People who don't carry cash won't be able to use your services if they know they can't pay for it. Credit card processing opens up your business to many more possible customers.
Concrete Paper Trail
Cash can be difficult to track to one person or one specific time. With credit card processing, you create a much more solid trail of money that you can follow if the need arises. With this trail, chargebacks also become much easier to take care of and it helps protect you against false chargebacks as well.
Faster Turnaround Times
A good limo business knows that it's all about how quickly they can turnaround customers. Cash transactions will always take a lot longer than a credit one, leading to more wasted time between customers and more wasted time dealing with cash. Credit card processing allows you to get the money you're owed quickly and move onto the next customer.
What To Look for in a Credit Card Processing Company
So, what does a trustworthy credit card processing company look like? If you need limo credit card processing, you'll want to make sure that the partner you choose is full of people that have your business's best interests at heart.
Transparent Communication
A company that won't get back to your inquiries quickly or one that hides information from you about potential costs is not one that you want to put your faith in. Being transparent with our customers about issues and transactions is how we build such strong relationships with them. Always make sure that your credit card processing company is upfront and honest about services and required fees.
Low Processing Costs
Many limousine businesses originally shunned credit card processing because of the hefty fees associated with the practice. However, those days are in the past. Electronic Transfer always works to keep any processing costs as low as possible so that you don't feel taken advantage of.
Fast Delivery of Funds
There is a small delay between the transaction and actually receiving the money in your account. The company you want to partner with will make that delay is as short as physically possible. You don't want to wait on many that you desperately need just because your credit card processing company hasn't fully processed it yet.
For all your credit card processing needs, you can put your trust in Electronic Transfer. We specialize in helping businesses in difficult industries get the processing power they need to continue expanding their influence.