Sign Up Now
Fill out our No Obligation
Pre-Qualification Form
We are GunBroker.com's preferred credit card processor. Our processing solution integrates with GunBroker.com's online checkout in a matter of minutes. We provide eProcessing Network and Authorize.net plugins for WordPress and WooCommerce so that you can start using the internet's most popular sales platform today!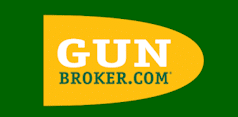 It's FREE to get started today! Please complete this short no obligation form. If you have any questions please contact us by calling 1-800-757-5453 or 509-924-6730. We are open Mon.-Thurs. 8AM-5PM PST and Fri. 8AM-4PM.
Simple rates and straightforward pricing means no stress or surprises at the end of the month. Our rates are among the lowest in the entire industry, so you'll keep more of what you have rightfully earned. You'll never have to worry about hidden fees, escalating rates, or any setup costs because we don't have any!
This form is for U.S. based businesses only.
*By filling out this form you will "not enter" into any obligations or contracts with us. All information will remain 100% Confidential and we will not sell, trade or rent your information to any third parties!