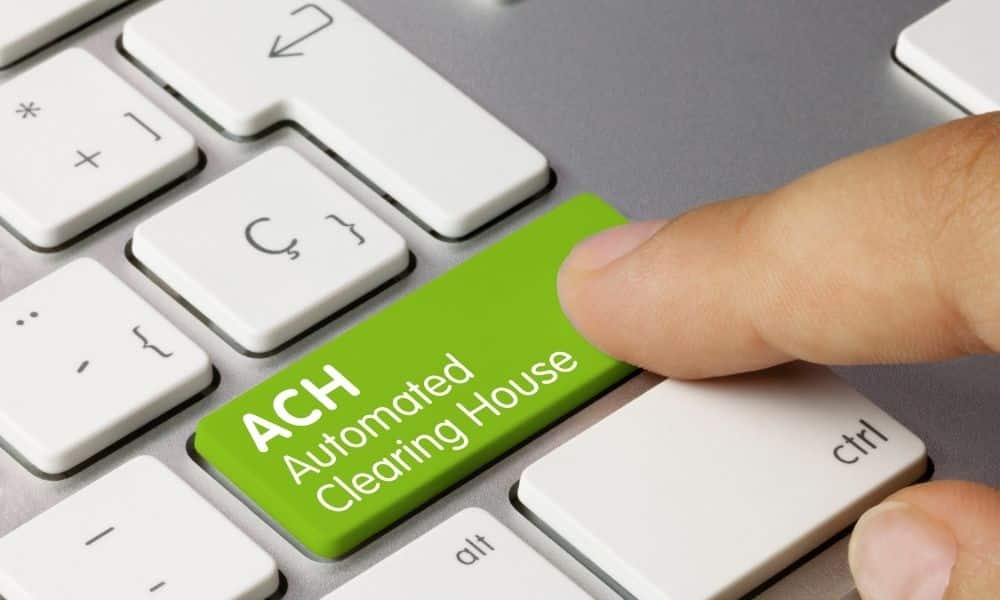 Business-to-business ACH payments involve transferring funds between trades through the Automated Clearing House Network. These transfers enable owners to make payments for services or request payments from one another without the additional cost of traditional payment methods.
Continue reading below to learn more about the five benefits of business-to-business ACH payments.
Zero Processing Fees
Processing fees can accumulate quickly, especially if your location deals with other businesses. Fortunately, B2B ACH transfers usually don't come with processing fees, making them an ideal solution for institutions that conduct business with various clients.
Cost-Effective Transaction Fees
Wire transfers and credit card processing can acquire higher transaction fees than B2B ACH payments. While these transfers are usually free of cost, you'll want to review the policies of the financial party involved in transfers and transactions.
Simple, Quick Set-Up
Initiating a B2B ACH payment is a relatively simple process; you only need the receiving party's account number and routing number, along with your financial information. Afterward, you can start sending and receiving funds without a credit card or check.
Reduced Fraud Risk
Checks and wire transfers are the most vulnerable payment method to fraudulent activity. A paper check in the wrong hands can pose a significant security risk for your business. ACH serves as a barrier to preventing payment fraud.
You can't lose an ACH payment the same way you could lose a check. Unlike wire transfers, you can reverse ACH funds if you make an error during the transfer or believe you're a victim of fraudulent activity.
Accessible Electronic Payment Records
With ACH payments, businesses can easily keep track of their invoices. This technology cuts down time on sifting through paper files for essential information.
Business-to-business ACH payments benefit institutions with recurring billing for multiple clients or vendors. If your location needs a business account, look no further than Electronic Transfer. We are high-risk merchant account providers who can provide trustworthy and professional service.